Victorinox Hunter XT Swiss Army Knife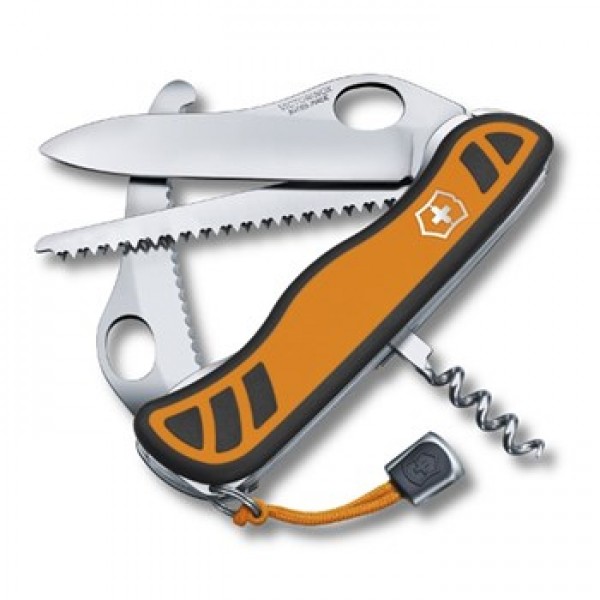 "The Victorinox Hunter XT Swiss Army Knife is part of the Victorinox Swiss Army Knife Lockblade Collection.
With the Locking Mechanism for the blade and the screwdriver, the Victorinox's Lockblade had proved their reliability in combat situation and rescue operations.
The slim and compact design of Victorinox Hunter XT Lockblade is an innovative pocket knife for outdoor enthusiasts and hunters who put safety, reliability and exceptional functionality first.
This Hunter XT Pocket Tools comes with 2 piece one-hand opening blades, one sharper than the other. It means getting ready is much more easier now, Users can get this Hunter XS ready without having to look down or use both hands.
The drop-point shape and smooth ground cutting edge of the main blade ensures it is a real all-rounder and equally well-suited to a wide variety of tasks – from hunting to the preparation of food. The second blade boasts a highly efficient serrated edge, ideal for professionally gutting game and cutting belts and ropes never been easier."