KORJO Travel Jug (TJ50)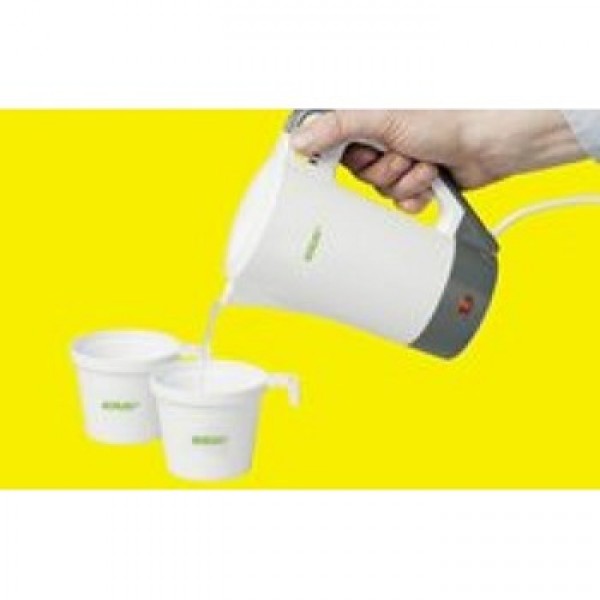 "Home-away-from-home luxury, safety and convenience.
400ml capacity fills 2 ample cups (cups included).
Automatic safety cut out.
Reset button and on/off light. Lightweight (400g) and compact. Boils 2 cups in approx.
4 min ""TRUE"" dual voltage: 650W on 110V and 240V Travel tip: In many countries, a kettle is not provided in your room. Take a water boiler/travel jug. This product comes with the Australian plug. "