FreshOnes Honey Almond Refreshing Deo Wipes 10N (Pack of 5)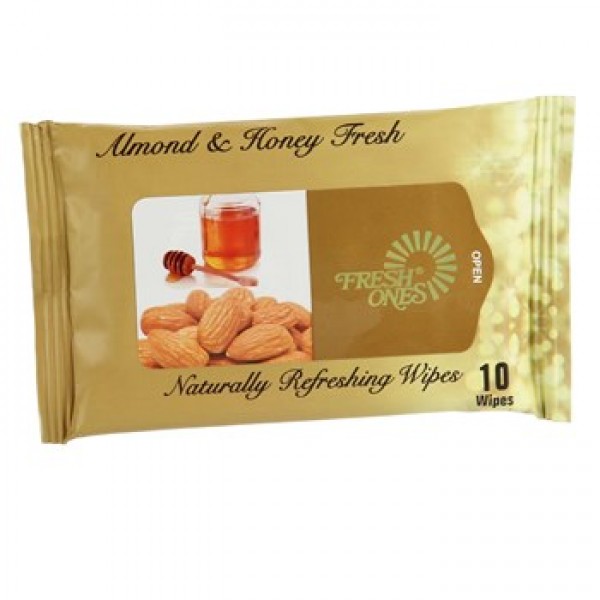 FreshOnes naturally refreshing wipe with luxurious blend of natural honey and almond,gently cleansed and moisturizes.
Conveys a touch of elegance,freshness and sensuality. These wipes keeps you naturally fresh and invigorated all day long.
Quantity: 10 N.
Sheet Size: 200 X 150 mm.
Manufactured by: TAINWALA PERSONAL CARE PRODUCTS PVT. LTD., Umbergaon, Dist. Valsad. Country of Origin – India.
Dimension Size
Length
15
Breadth
8
Height
2