Coccyx Orthopedic Memory Foam Seat Cushion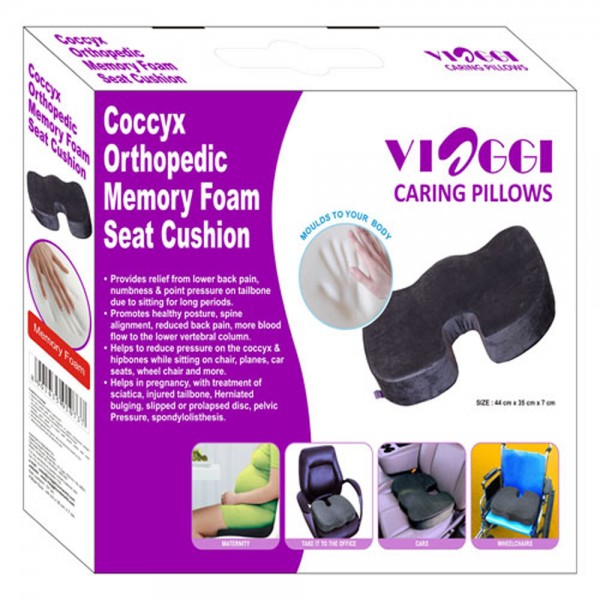 Specially designed to help reduce lower back aching and discomfort caused by lengthy periods of sitting.
Amazing orthopaedic seat cushion, allows you to sit comfortably for hours reducing pressure on the spine, hips and coccyx (tailbone).
Provides relief from lower back pain, numbness & point pressure on tail bone.
Promotes healthy posture, spine alignment, reduced back pain, more blood flow tothe lower back. Helps during pregnancy, with treatment of sciatica, injured tailbone, herniated bulging, slipped or prolapsed disc, & spondylolisthesis.
Dimension Size
Length
45
Breadth
7
Height
35