7 Days Travel Toiletry Kit for Men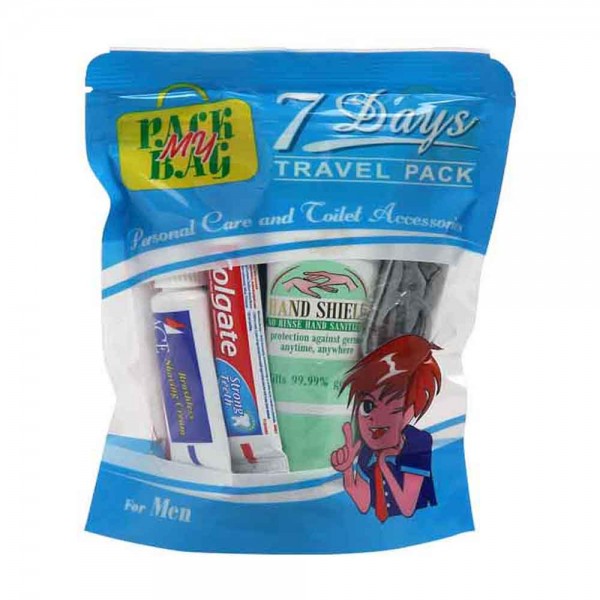 Category: Travel toiletry kit -Men
Sub category: Travel Kit Product
Size: 200mm x 150mm
Offer : Designer travel pouch
Free Description: Pack My Bag 7 days travel toiletry kit gives you a perfect combination of recognizable toiletry brands for a weekend away, a holiday or a business trip.
Our kits makes sure, you are always fresh and comfortable while on the go.
A must have kit ,to make your trip easy & hassle free.
Contents:
Folding toothbrush

folding comb

tooth paste 20 gm

shaving cream 10 gm

disposable shaving razor

Shampoo sachets -2

Glycerine soap 20 gm,

7 ear-buds+nail filer

shaving scissor

FreshOnes deo wipes-6,

FreshOnes hand sanitizer -50 gm

Net Contents: 13 items + Designer pouch packed in a PVC pouch. (Designer pouch designs are subject to availability)"
Manufactured by: SIDDHIVINAYAK ENTERPRISES, India. Country of origin: India.

Dimension Size
Length
18
Breadth
4
Height
24