VIAGGI Toiletry Organizer - Beach Brown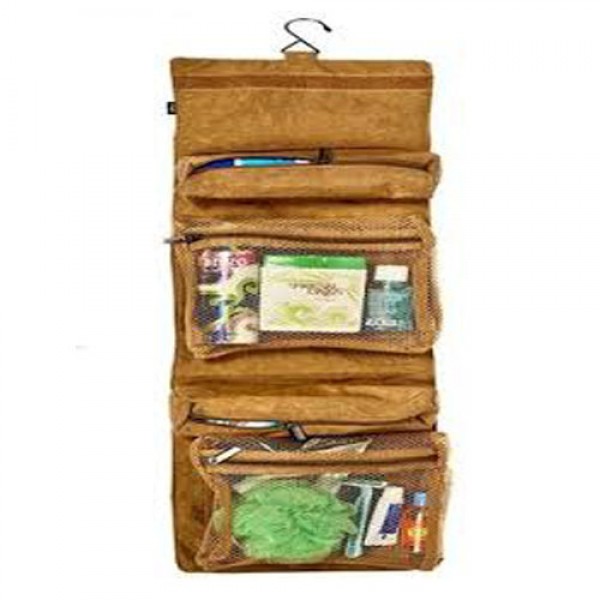 The Bathroom Cabinet has a selection of compartments to help organize your toiletries and hygiene items.
Folds flat for easy packing and transport.
Bi-fold construction and five zippered pockets provide ample storage space. See through pockets for medicine, cosmetics, utilities etc. There are 5 Zip pocket.
Manufactured by: Ningbo Qihao International Trade Co. Ltd., West Huancheng Road, Ningbo, China. Country of origin: China.
Dimension Size
Length
20
Breadth
3
Height
31