VIAGGI Memory Foam Neck Massager Pillow for Shoulder & Neck Pain Relief Vibrating U Shape Massage Pillow for Office | Home | Car | Travel Pillow - Coffee Grey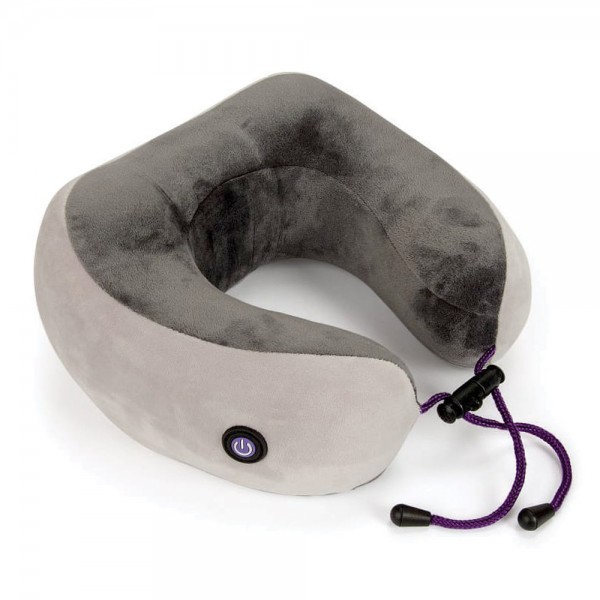 •

Travel in comfort with vibrating memory foam pillow that gently massages neck and shoulder with a press of a button. Perfect for home, travel or in your car especially on long trips.


•

Responsive soft memory foam neck massage pillow.


•

For a targeted application around the neck and shoulder.


•

3 gentle massage sensation modes.


•

Massage modes can be individually adjusted.


•

Cordless battery operation.


•

Strings with adjustable closure for comfortable fit.


•

Press the button and hold on for 2 seconds to start or stop the operation. Keep pressing to switch on to the desired vibrating mode.


•

Material content:

Micro -plush soft & warm flannelette. Required 2"AA" Batteries, not included.


•

Care Instructions:

Cover is removable & washable. Handwash only. While putting back the cover over the pillow, ensure the switch position matches the switch inside.


•

Caution in usage:

Not for children under 3 years old.


Dimension(LxHxB):

25cm x 23cm x 11cm.


Weight:

370g.

Manufactured by: Ningbo Qihao International Trade Co. Ltd., West Huancheng Road, Ningbo, China. Country of origin: China.