VIAGGI Coccyx Orthopedic Memory Foam Seat Cushion With Cooling Gel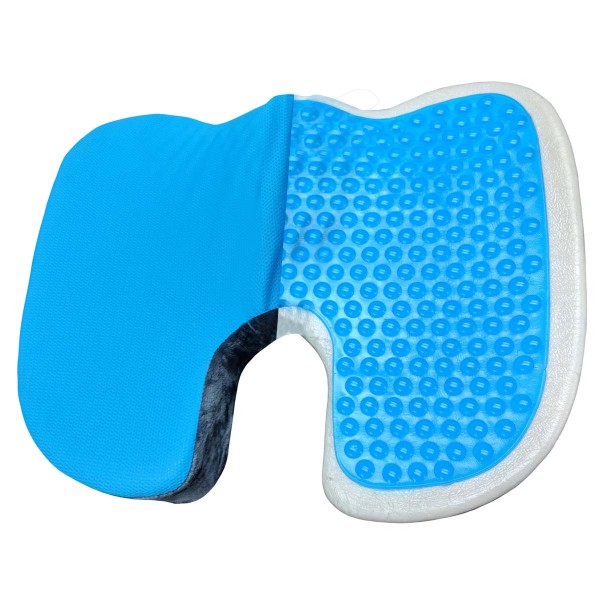 Coccyx Seat Cushion Pillow Cooling Gel-enhanced - Memory Foam Orthopedic cushion for sciatica, car home, office, chair, back support, coccyx and tailbone pain relief.

Instant Pain relief and comfort - If you feel stiff and sore after sitting, or experience any kind of tailbone, Coccyx or back pain, feel and enjoy relief with this comfortable, and supportive seat pillow. It Helps bring relief to most sitting pains, such as sciatica, herniated discs, tailbone injuries, pregnancy back pain, hip pain, hemorrhoids and other spinal issues, by reducing pressure while sitting.

Cooling gel pad: Cools your bottom, making sure you're never hot and sweaty, while sitting . You can now sit for hours long in one place while still staying cool.

Machine washable-The convenient zipper allows for easy removal and machine wash.