Clean Planet Invictus (brown with orange, yellow print)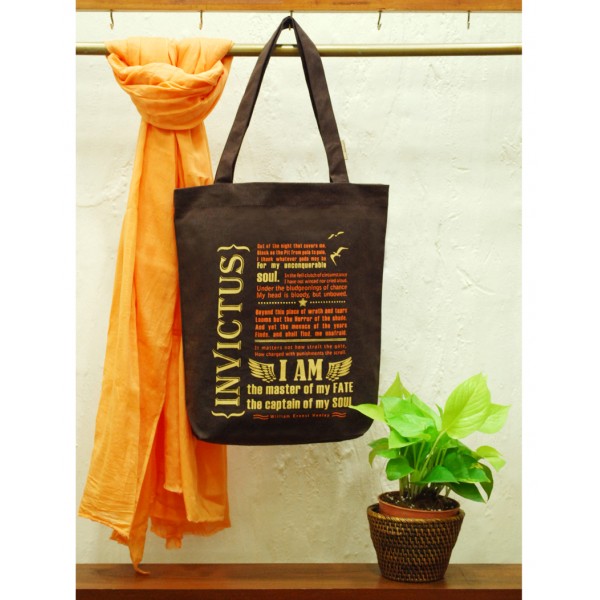 Features
You are the master of your fate and the captain of your soul.




Stride on straight, unbowed, unflinching and unafraid with this great Tote.




Invictus by Henley, is a powerful reminder of how we can rise above our circumstances and shape our destiny.




Join us in paying tribute to Nelson Mandela with this smart and stylish bag.




A tribute to Nelson Mandela, this brown handmade tote bag from Clean Planet with an attractive graphic print captures the essence of the strength and beauty of Nelson Mandela,




one of the greatest freedom fighter of our time and a Nobel Peace Prize winner. Show your love and support with this attractive eco-friendly tote bag that is handmade using natural raw materials.