VIAGGI U Shape Memory Foam Soft Travel Neck Pillow for Neck Pain Relief Cervical Orthopedic Use Comfortable Neck Rest Pillow - Navy Blue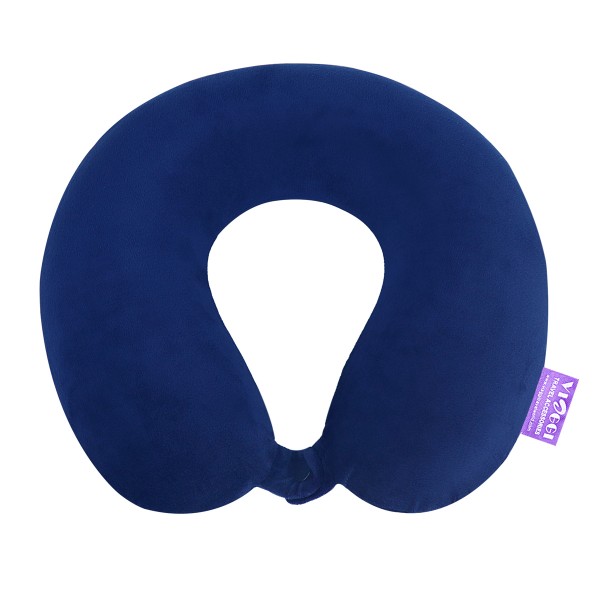 High Quality thermo-sensitive, hypo -allergenic, anti- bacterial, memory foam pillow comfortably molds to the neck for a perfect fit. Ideal for chronic pain relief, provides optimal head, neck and shoulder support. Soft touch plush velour removable cover, is machine washable. Button lock ensure a firm snug fit around your neck.
Manufactured by: Ningbo Qihao International Trade Co. Ltd., West Huancheng Road, Ningbo, China. Country of origin: China.