VIAGGI MEMORY FOAM TRAVEL NECK PILLOW - BROWN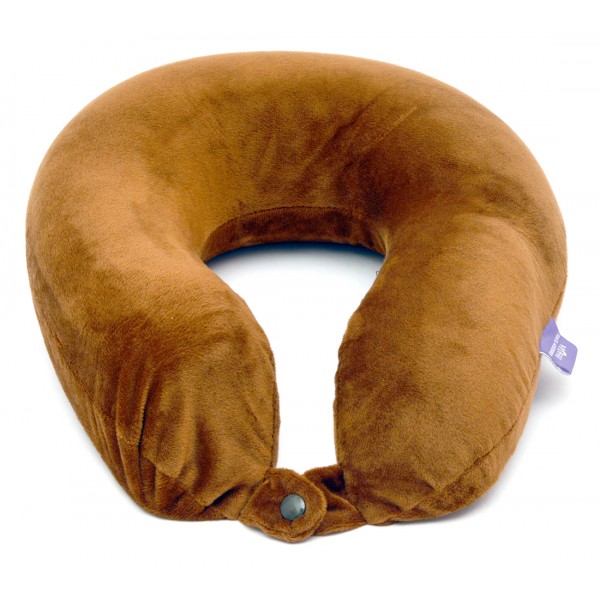 Memory foam travel neck pillow. Can easily get attached to luggage for convenience.
• Excellent pillow for neck pain relief due to its raised side support and flat backcushion
• Premium quality responsive memory foam rebounds slowly in 3-5seconds.
• Uniquely designed with raised sides helps support the neck and alleviate pain and tension.
• Zippered , soft plush velour cover is machine washable.
• Button lock ensure a firm, snug fit around your neck.